The year 2022 was the best and the worst at the same time: Imran Khan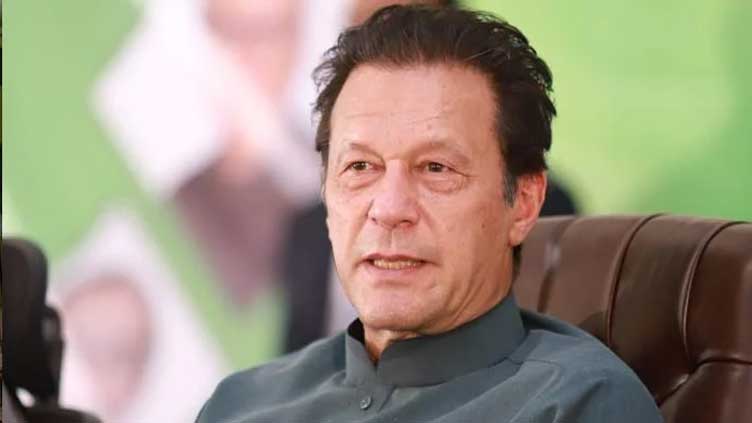 The year 2022 was "the best and the worst at the same time", Imran Khan
Lahore: Chairman Pakistan Tehreek-e-Insaf and former Prime Minister Imran Khan says that the year 2022 was "the best and the worst at the same time", the government showing the best economic performance was removed through a conspiracy based on personal interest and Pakistan was handed over to a group of criminals.
While issuing a message on the social networking site Twitter, the former Prime Minister said that the group has destroyed the country's economy, given itself NRO-2 and through the amendments in the NAB law, opened the doors of looting for all white-collar criminals.
سال 2022:"بیک وقت بہترین اور بدترین تھا"۔ذاتی مفاد میں گُندھی ایک سازش کے ذریعے بہترین معاشی کارکردگی دکھانےوالی حکومت کو ہٹایا گیا اور پاکستان کومجرموں کےایک گروہ کےحوالےکر دیا گیا۔اس گروہ نےمعیشت زمیں بوس کی،خود کو NRO-2 دیا اور نیب قانون میں ترامیم کے ذریعےتمام وائیٹ کالر

— Imran Khan (@ImranKhanPTI) December 31, 2022
Chairman PTI further said that this year was the best as during this time I saw the people of Pakistan becoming a nation, with the full support of the Election Commission and Muqtadra, all the political parties of the country united against Tehreek-e-Insaf. It won 75% of the by-elections with popular support and organized itself as a national party in the true sense.
کریمینلز کیلئےلوٹ مار کےدروازےکھول دیے۔ یہ سال بہترین یوں تھا کہ اسی دوران میں نے اہلِ پاکستان کو ایک قوم کےسانچےمیں ڈھلتےدیکھا۔الیکشن کمیشن اور مقتدرہ کی مکمل پشتیبانی سے ملک کی تمام سیاسی جماعتوں کےیکجا ہوکرتحریک انصاف کیخلاف صف آراء ہونےکےباوجود تحریک انصاف غیرمعمولی

— Imran Khan (@ImranKhanPTI) December 31, 2022
Despite the despair over the national scene today, especially due to the prospect of bankruptcy, I have faith in the Lord Almighty and trust in my nation that Tehreek-e-Insaf will undoubtedly form a strong government through elections in 2023 and Pakistan will be freed from this quagmire of crises, which I will introduce concrete structural reforms to rid the country of the imported government and its patrons.