Rana Sanaullah threatens to seal CM House Punjab if confidence vote is not taken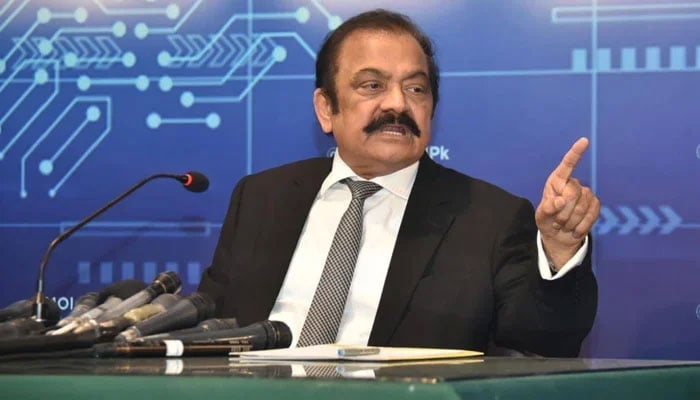 The Interior Minister Rana Sanaullah said Tuesday that if the session for the no-confidence motion against CM Punjab would not be held at 4 pm Wednesday then the Governor will seal the CM House.
He was addressing media outside the Governor House when said that the Governor can call a meeting of the Assembly adding that the stance of the Speaker Punjab Assembly regarding the matter is erroneous.
Rana Sanaullah also said that all the PDM parties are in contact and if CM Punjab wouldn't take the vote of confidence then the Governor will announce the appointment of a new CM.
Pertinently, following the submission of a no-confidence motion against the CM at the Assembly Secretariat by the opposition, the Punjab Governor has summoned an assembly session to hold a no-confidence motion against Chief Minister Parvez Elahi on Wednesday (21st December), two days prior to Imran Khan's dissolution of the provincial assembly.
The governor has signed the order summoning the provincial assembly, requiring the chief minister of Punjab to obtain a vote of confidence in terms of Article 130 (7) of the constitution of Pakistan.