Terrorists who responsible for Lahore blast have financial support from India: Shah Mehmood Qureshi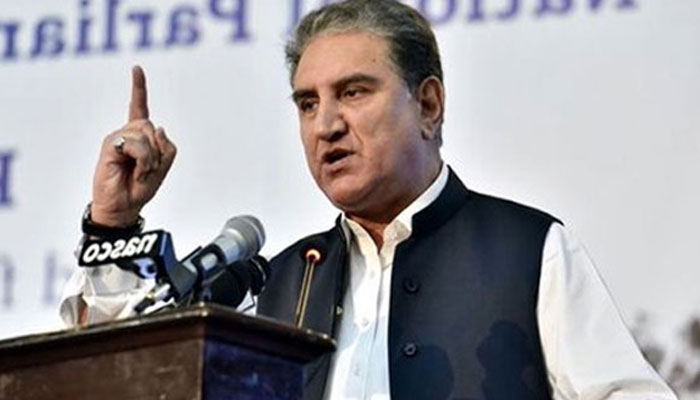 Foreign Minister Shah Mehmood Qureshi has said that those responsible for the Lahore blast have received financial support from India.
The Foreign Minister expressed his condolences on the death of his brother at the residence of Provincial Minister Samsam Bukhari in Okara.
Talking to media on the occasion, Shah Mehmood Qureshi said that India was providing financial assistance to those who claimed responsibility for the Lahore blast.
He further said that Occupied Kashmir is out of the hands of India. Christian community places of worship have been attacked in India over Christmas.
The Foreign Minister further said that a meeting of Foreign Ministers of Muslim countries would be held in Islamabad from March 22 to 23, which would be chaired by Pakistan.
"We are preparing a bill for a new province," he said, he has written letters to Bilawal Bhutto and Shahbaz Sharif for South Punjab province.
Shah Mehmood Qureshi also said that on February 27, PTI would march against the Sindh Local Government Act. Bilawal is also doing a long march on the same day, there will be a meeting somewhere.
On this occasion, the journalist inquired whether the plane of 2018 will be in the possession of your party in 2023 or in the possession of someone else.
To this the Foreign Minister replied that nowadays it is foggy weather, I think the car journey will be better.