T20 World Cup 2021: Bangladesh beat Oman by 26 runs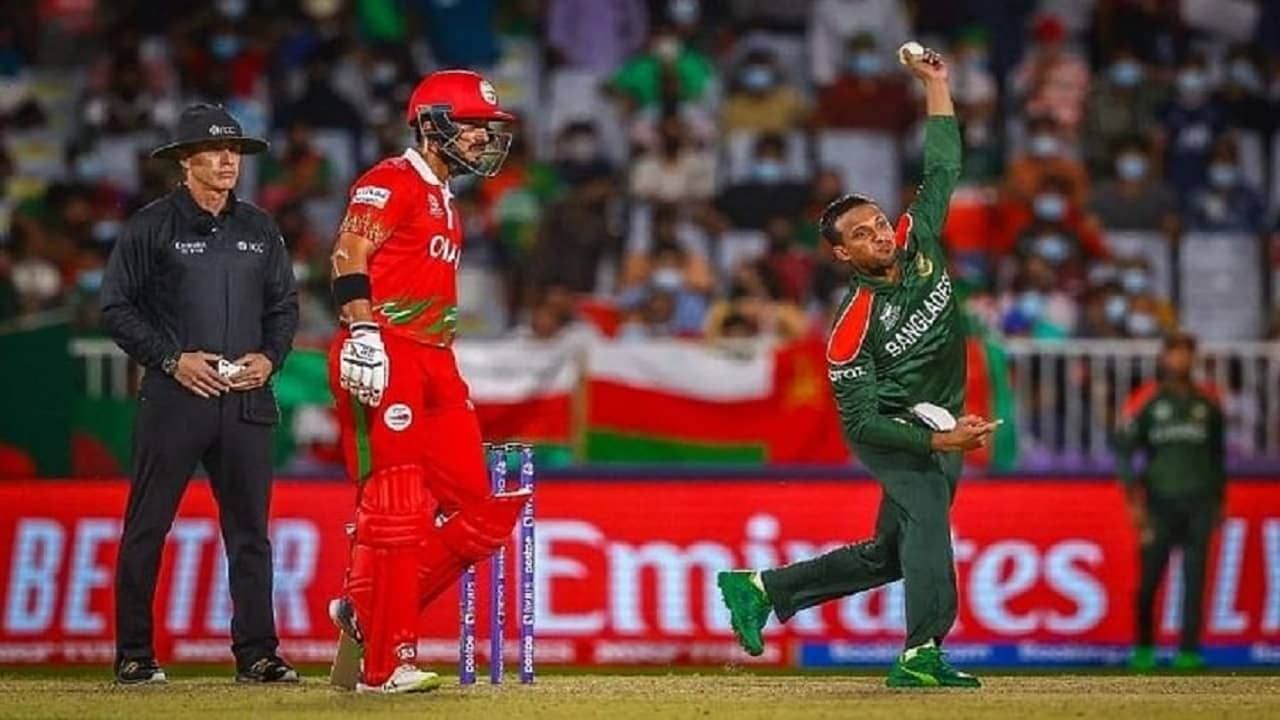 Bangladesh defeated Oman by 26 runs in the crucial match of the ICC Men's T20 World Cup 2021 qualifying round, while their hopes of reaching the next round of the World Cup remain.
Bangladesh won the toss and elected to bat first in the match played at the Emirates Cricket Ground in Muscat.
Oman bowled the first two batsmen of the much more experienced Bangladesh team, Lytton Das and Mehdi Hassan, on a total of 21.
Later, veteran Shakib ul Hassan along with young batsman Mohammad Naeem made a brilliant partnership of 80 runs to take the team out of the trouble.
Shakib Al Hasan was dismissed for 42 runs on this combination, but Muhammad Naeem continued his traditional game.
When Oman started taking wickets from the other end, Muhammad Naeem, who played a brilliant innings of 64 runs, also came under pressure and returned to the pavilion.
In the last moments of the innings, thanks to Mahmudullah's 17 runs, Bangladesh were all out for 153 runs.
For Oman, Bilal Khan and Mohammad Naeem bowled well, taking 3 wickets each, while Kaleemullah took two wickets and Zeeshan Maqsood took one.
Oman's batting line-up looked strong on one occasion in pursuit of the target, but in the middle of the innings it proved to be a sand wall ahead of Bangladesh's experienced bowling and failed to reach the target.
With the exception of Omani batsman Jitender Singh's 40 and Keshp Prajapati's 21, no player was able to bat responsibly and the entire team scored 127 for 9 in the allotted 20 overs and lost by 26 runs.
Mustafiz ur Rehman from Bangladesh contributed 4 runs in the victory of his team, while Shakib ul Hassan also managed to take 3 important wickets.
Bangladesh all-rounder Shakib ul Hassan, who gave an excellent performance first with the bat and then with the ball, was declared the best player of the match.
It should be noted that this match was a hit or run for Bangladesh, in case of failure, the Bangladesh team would be out of the event.
In the last match, Scotland had beaten Bangladesh by 6 runs.