Mens T20 World Cup: Scotland beat Papua New Guinea by 17 runs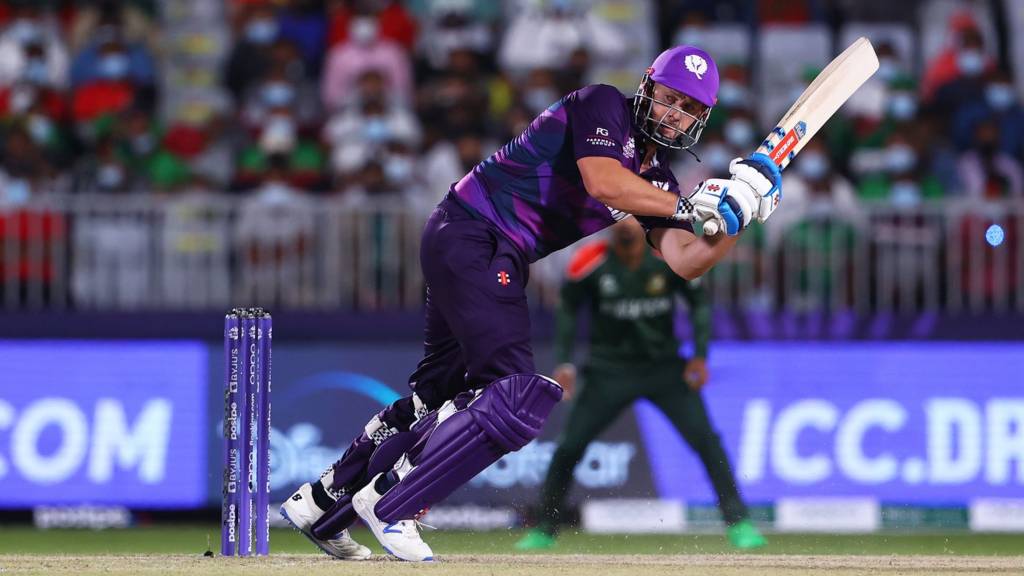 Scotland also won their second match in the 2021 Men's T20 World Cup.
Scotland beat Papua New Guinea by 17 runs in the match played at the Emirates Cricket Ground.
Scotland won the toss and elected to bat first. Their batsmen batted well and scored 165 runs for the loss of 9 wickets in the stipulated 20 overs.
Scottish batsman Richie Barrington played a brilliant innings of 70 off 49 balls while wicketkeeper-batsman Matthew Cross scored 45 off 36 balls to add to the team's total.
For Papua New Guinea, Kabua Moria sent four players to the pavilion while Chad Super 3 and Simon Atai took one wicket each.
Papua New Guinea, playing their first T20 World Cup in pursuit of the target, did not have a good start and five players returned to the pavilion on a total of 35.
Similarly, in the form of Sisi Bao, PNG had to wash its hands of the sixth wicket with a score of 67.
However, in such a situation, Norman Vanua played an innings of 47 runs off 37 balls and brought his team close to victory, however, he could not lead the team to victory.
Papua New Guinea were all out for 148 in the last over and Scotland won by 17 runs to top their group with 4 points.