5 killed, 20 wounded in Beirut gunfire amid blast probe protest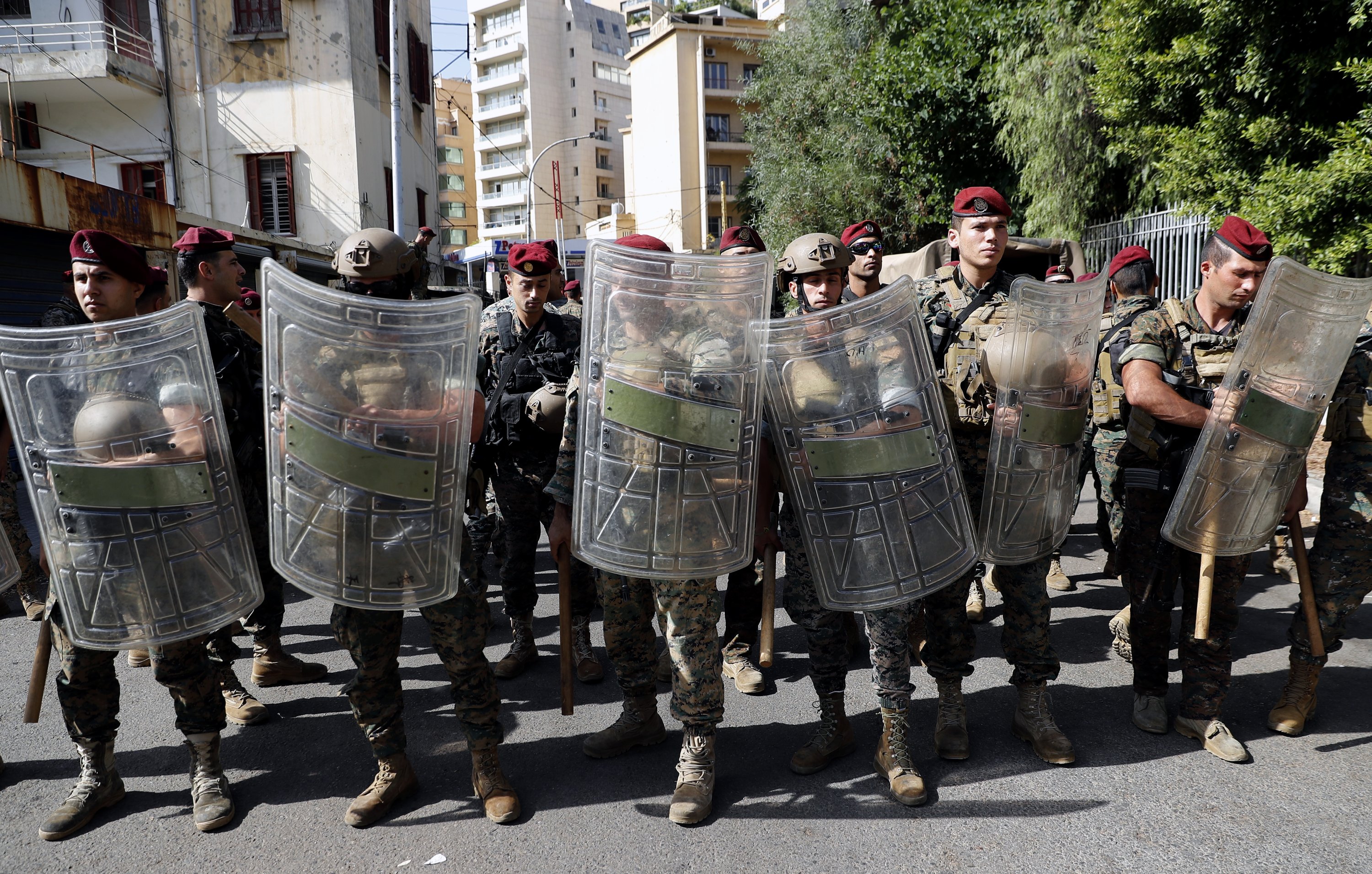 Armed clashes broke out in Beirut Thursday during a protest against the lead judge investigating last year's massive blast in the city's port.
The protest outside the Justice Palace was called for by the powerful Hezbollah group and its allies, who are demanding the removal of Judge Tarek Bitar.
A journalist with The Associated Press (AP) saw one man open fire with a pistol during the protest. People ran for cover as shots and ambulance sirens could be heard in a live broadcast by Lebanon's al-Jadeed TV. Its reporter at the scene said the source of the shooting at the Tayouneh traffic circle was not immediately clear.
Lebanese interior ministry said that five people were killed and 20 were wounded. One man died of a gun shot to the head and a second of a shot to the chest, said Mariam Hassan of the Sahel Hospital. A 24-year-old woman was hit in the head by a stray bullet while inside her home, the doctor added. The state-run National News Agency (NNA) reported a fourth death at the Rasoul al-Azam hospital, also in the southern suburbs.
The Lebanese Red Cross said 20 people had been wounded. Lebanese television broadcast images of men carrying rifles and heavy weaponry, according to Agence France-Presse (AFP).
Hundreds of tons of ammonium nitrates that had been improperly stored at a port warehouse detonated on Aug. 4, 2020, killing at least 215 people, injuring thousands and destroying parts of nearby neighborhoods. It was one of the largest non-nuclear explosions in history and has further devastated the country already roiled by political divisions and unprecedented economic and financial meltdown.
Bitar, the second judge to lead the complicated investigation, has come up against formidable opposition from Lebanon's powerful Hezbollah group and its allies who accuse him of singling out politicians for questioning, most of them allied with Hezbollah. None of Hezbollah's officials have so far been charged in the 14-month-old investigation.
The Tayouneh area is located on the border between Christian and Muslim neighborhoods of Beirut and was a frontline in the 1975-90 civil war. It is on the way from the predominantly southern suburbs of Beirut to the Justice Palace, where the protest was due to take place.
Several hundred men gathered near the judicial palace early Thursday to take part in the protest. Some trod on a picture of Bitar. The Lebanese army deployed heavily in the area.