Underwood expands CMT Awards record as fans enjoy live action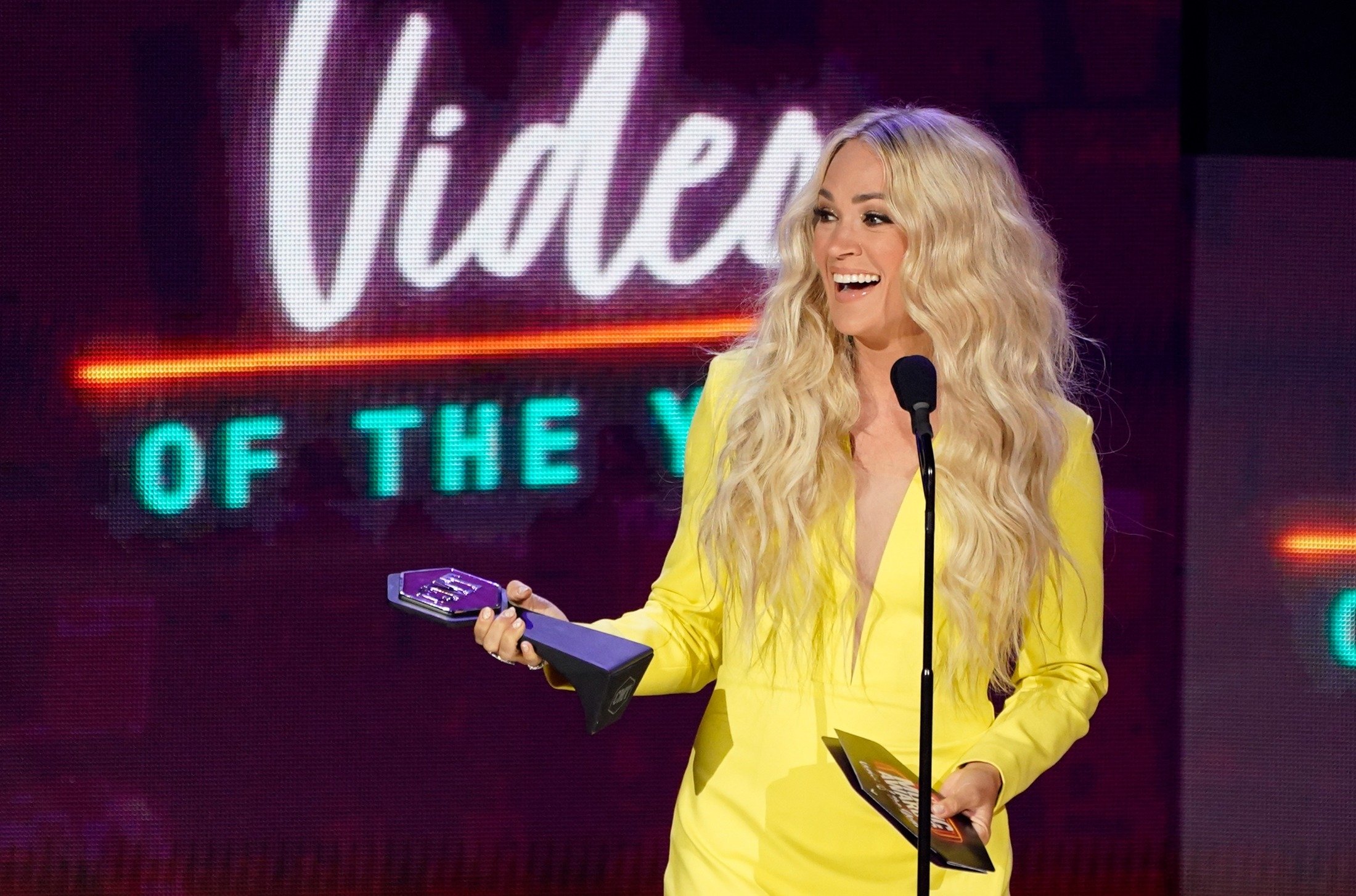 After the Grammys and Billboard Music Awards, Music Awards season continued on Wednesday as the CMT Music Awards honored Carrie Underwood for keeping her record of the most decorated artist on the show thanks to her song "Hallelujah."
The music video for the singer's song, in collaboration with John Legend, was named Video of the Year on Wednesday Show, which aired from Nashville, Tennessee.
Underwood, who is now the recipient of 23 CMT Awards, thanked her die-hard fans while accepting the honor. "You're the reason we're all here doing what we do, doing what we love (and) making music videos," she said.
She also directed a shout-out to Legend, especially for sending the song that appeared on her debut album "My Gift".
"Congratulations for what I think is your first CMT award. STOP!" I wondered.
Although Underwood owned part of the night—she also sang with rock band NEEDTOBREATHE—other stars, some outside of country music, took to the awards show to honor the best country music videos of the year.
Grammy-winning HER R&B star and fellow guitarist Chris Stapleton had the best performance of the night. They joined forces for a smoky and sexy performance of "Hold On" that featured the veteran duo.
The legendary Gladys Knight won audience members – who didn't wear masks – during a performance of "Friendship Train" with Mickey Gayton. Part of the show is dedicated to black female voices thanks to an outstanding performance by Knight, HER and Guyton, who was nominated for two awards and presented the CMT Equal Play Award to Linda Martell, one of the leading black acts in country music and the first black woman to perform solo at the Grand Ole Opry.
Martell was hit with "Color Me Country" 50 years ago and had other songs hitting the charts, but she's dealt with major hardships. She experienced racism while performing on stage and was shunned by the music industry as a major country performer. Her record company suspended her album and prevented her from finding a new deal.
"Hearing Linda sing shows that she has all the talent to be a huge star, but her career stalled for one reason: the color of her skin," said Gayton, who made history this year as the first black woman solo. Nominated for a country Grammy.
"I wouldn't stand here today without you, and none of us would be here without you, so thank you!"
Martell, 86, did not attend the awards show, but CMT broadcast photos of the icon holding her award and said she was watching the show from her home in South Carolina.
Guyton also hit the stage with BRELAND, a black singer who blended country, trap, R&B and achieved platinum hit "My Truck".
Tonight saw more collaborative shows like her.
Lady A started the show with Carly Pearce and Lindsay Ell, Ingrid Andress sang with pop singer-songwriter JP Saxe, while Miranda Lambert sang with Jack Ingram and Jon Randall.
Hosts Ken Brown and Kelsey Ballerini also performed on stage and won awards.
Brown won Best Video of the Year for "Worship You" and Collaborative Video of the Year for "Famous Friends" with Chris Young. This year's CMT performance went to Ballerini and Halsey's "The Other Girl" from the 2020 CMT Music Awards.
Gabby Barrett, who was supposed to perform on the show but dropped out, won Best Female Video of the Year, and the Best Family Feature award went to Taylor Swift's "The Best Day (Taylor Version)", which was re-released this year and featured home movies from Starring the pop star, her brother, and her parents.
Little Big Town's "Wine, Beer, Whiskey" won first prize of the night – Best Duo/Group Video of the Year.
"That's cool. First of all, we're back and making music," Kimberly Schlapman exclaimed, referring to the pandemic.
"I know you love to drink songs," Karen Fairchild added.
More to track …
Bulletin Observer Showbiz, Fashion, Culture
We are sorry that this post was not useful for you!
Let us improve this post!
Tell us how we can improve this post?