A "reasonable" association between the AstraZeneca vaccine and rare thromboembolism, according to the World Health Organization (WHO) committee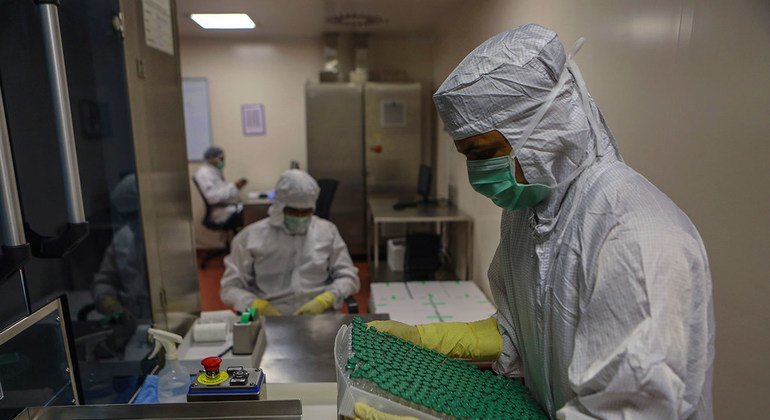 The opinion of the subcommittee of Who is theThe GACVS Global Vaccine Safety Advisory Committee (GACVS) is following a review of the latest information from the European Medicines Agency (EMA), the UK regulatory authority MHRA and other countries.
The EMA concluded that unusual blood clots with low platelet counts should be listed as a very rare side effect of the AstraZeneca vaccine, while the MHRA said the evidence for a link was "stronger but still more work needed". The United Kingdom announced that it will offer an alternate shot for people under the age of 30.
"Based on current information, the causal relationship between vaccine and the occurrence of blood clots with low platelets is reasonable but has not been confirmed. The WHO Subcommittee said that specialized studies are needed to fully understand the possible relationship between vaccination and potential risk factors. Interim statement.
Very rare cases
AstraZeneca vaccine forms a large part of our product portfolio COVAX Global Solidarity Initiative, which has already shipped more than 36 million doses worldwide to more than 86 countries.
Despite the concern, cases of blood clotting are very rare with low numbers reported among the nearly 200 million people worldwide who have received the vaccine, according to the statement.
"The rare adverse events after vaccinations should be evaluated against the risk of death from Covid-19 Disease and the potential of vaccines to prevent infection and reduce deaths due to disease, "the subcommittee said.
The statement stressed the importance of vaccines against a disease that has killed 2.6 million people worldwide, and that like all medicines, it can have side effects.
Risk versus benefit
The sub-committee said, "The administration of vaccines depends on an analysis of risks versus benefits."
Meanwhile, the World Health Organization is carefully monitoring the deployment of all COVID-19 vaccines, and will continue to work with countries to manage potential risks.
"In intensive vaccination campaigns, it is natural for countries to identify possible negative events after vaccination," the statement said. "This does not necessarily mean that the events are related to the vaccination itself, but rather that they should be investigated to ensure that any safety concerns are addressed quickly."
More to track …
Bulletin Observer Health
We are sorry that this post was not useful for you!
Let us improve this post!
Tell us how we can improve this post?